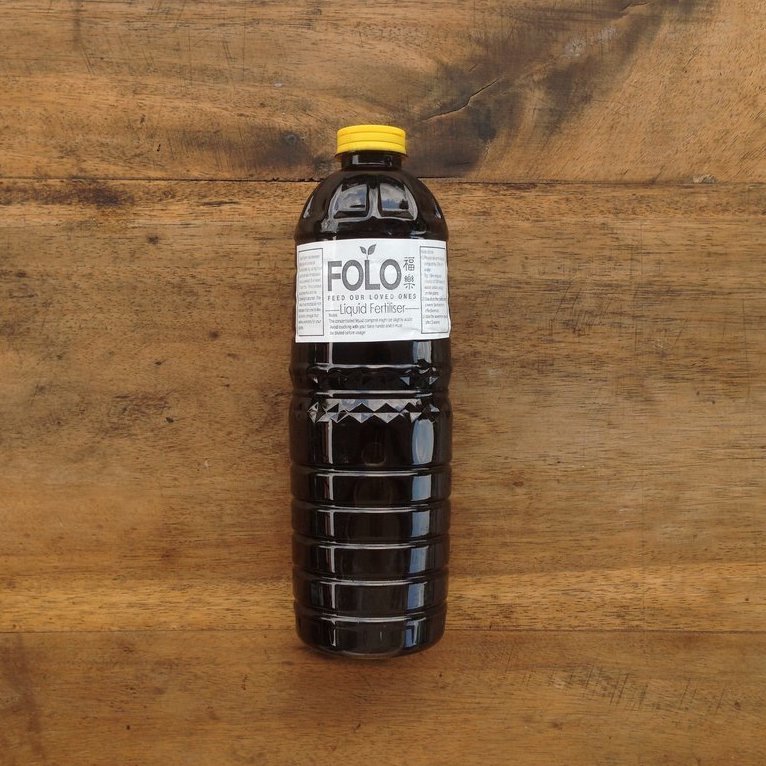 FOLO Farm Liquid Fertiliser (1 Litre)
FOLO Farm has brewed this liquid compost aerobically by using food leachate and molasses over a period of at least 2 months. This process is somewhat akin to brewing of alcohol.
The result is a microbial rich solution that smells like balsamic vinegar that works wonders for your plants.
-----------------------------------
INSTRUCTIONS
Please dilute the liquid compost by 200x of water
E.g. 1 litre requires dilution of 200 litres of water before using it on the plants (1:200 ratio)
Use it on the plants once a week for maximum effectiveness
Wait for awesome results after 2 weeks!


Note: The concentrated liquid compost might be slightly acidic. Avoid touching with your bare hands and it must be diluted before usage.