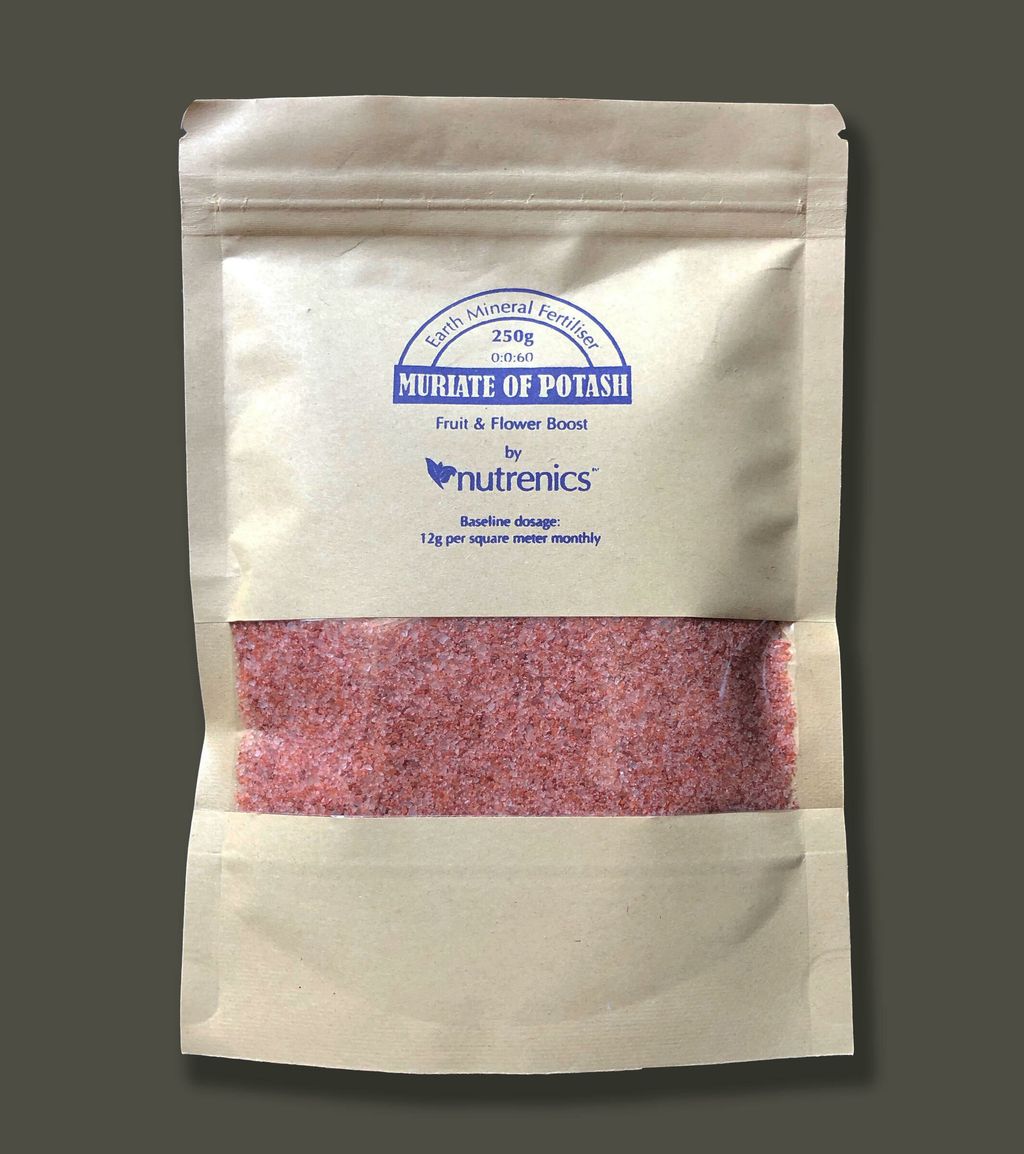 Muriate of Potash (MOP) - 250g
Muriate of Potash, or MOP is a natural source of Potassium, the "K" in the "NPK" you see on fertiliser packaging. All plants need some degree of Potassium and those flowering and fruiting will need much more. MOP is highly soluble in water and for this reason it should be applied more sparingly but more regularly.
Dosage:
Sprinkle around 2-3 grams (approx half a teaspoon) per square meter every 3-4 weeks. High fruiting plants like tomatoes, chilies and lady's finger, will need much more, around double for good fruit yields.

In General:
All these dosages are baseline guidelines, experiment to see what works for you. It is important to remember that all fertilisers are salts; we can't survive without salts but too much is also bad for us- do not apply more than double the recommended dosages.
________
For the other range of fertilisers necessary for your plant's growth, Nutrenics has made it super easy to grow plants by using natural methods:

•Nutrenics Biostimulant- plant and soil micro-organisms for great soil health
•Rock Phosphate – natural fertiliser providing Phosphorus
•Muriate of Potash – natural fertiliser providing Potash

The above will supplement your plants with the nutrients they need for outstanding growth, health and yields.