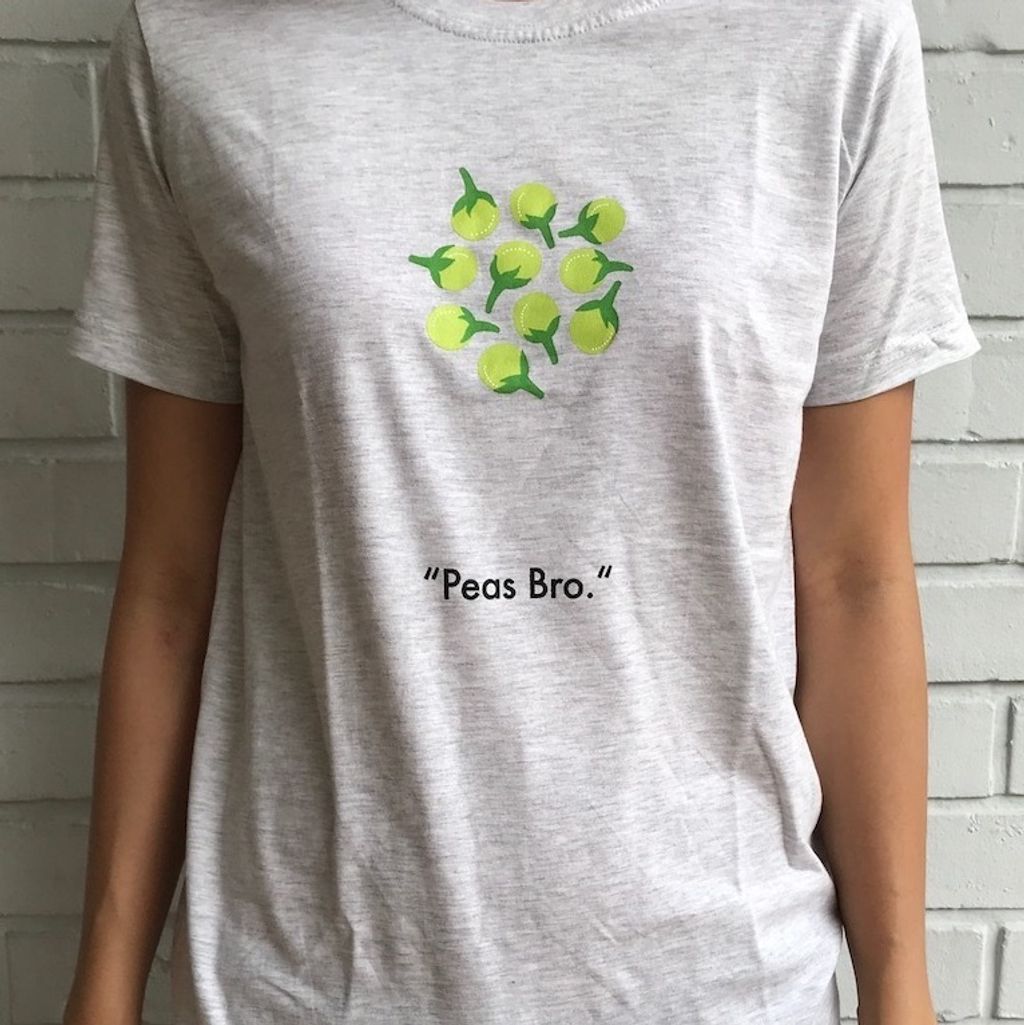 When our parents told us to eat our peas when we were younger, it's for a good reason. Peas are quite nutritious, and also contain a fair amount of fiber and antioxidants. Although green peas are part of the legume family, they are considered a vegetable and are commonly sold and eaten as such.


---------------------------------------------
"Peas Bro." Tee in Grey
MEASUREMENTS
Size
XS
Chest: 36"
Length: 25"
S
Chest: 38"
Length: 26"
M
Chest: 40"
Length: 27"
L
Chest: 42"
Length: 28"
*Model is wearing "Peas Bro." Tee in Size XS*